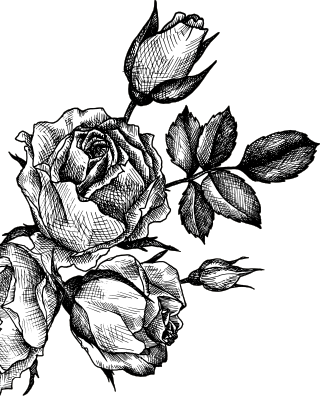 John & Juanita Morgan (Greyt Greys Rescue)
Greyt Greys Rescue was formed in mid 2017, by John and Juanita Morgan and a small number of volunteers. (The name comes from a play on words – GREYt GREYs ) In that time Greyt Greys has fostered and homed over 120 greyhounds.
After adopting a greyhound back in 2015, they fell in love with the breed and fostered for the rescue where they adopted their greyhound, Allie, eventually established their own rescue. They moved from the suburbs to the country, in South Gippsland, around six months ago. This was primarily to give the dogs more space, but being in the country clearly agrees with them! The property was a subdivision of a dairy farm, with 2.5 acres and lots of sheds. There is now lots of room for the dogs to run around.
As Juanita put it; "We adopted a greyhound and within two weeks we were fostering another one". We fell in love with the breed; we fell in love with helping the dogs find a new life; we fell in love with becoming part of the rehabilitation process; watching them discover comfort, love and affection.
She went on the mention that whilst they did have some trainers on their books who treated their dogs better than others, there were many trainers who were of the win-at-all-costs persuasion and had no regard for the welfare of their dogs at all. This included those that have drugged and live baited their dogs, in the hope of cheating the system. Some of those dogs have ended up in Greyt Greys care.
Juanita told of one girl they took on who kept walking in and out of the lounge room the first few days. "She couldn't believe it; she thought she'd died and gone to heaven. We gave her a toy for Christmas and on Boxing Day morning they were wakened by her barking at our bedside, toy at her feet. That toy didn't leave her side for three days and three nights.   Wherever she went, she gently carried the toy in her mouth".
One of their greatest joys is observing a dog blossom in a loving and caring atmosphere. "They're like shadows when they first arrive, Juanita said. "It takes them a while to learn that they have the run of the place. They'll follow you everywhere but soon learn, from watching the other dogs, how to fit in to a home environment. That's when they start to relax". John and Juanita never cease to marvel at this transition.   "It's like peeling an onion Juanita said, "As they gain in confidence and they discover happiness, more and more layers of their true selves are revealed".
They have several trainers on their books, but can only take what they have space for. For instance, at the time of LifeWise's visit, they had 38 greyhounds on their waiting list. This number never seems to reduce and the only way to reduce it would be to recruit more foster carers.
Veterinary costs are ongoing. The fees they ask from the people who adopt the dogs, barely cover the cost of the vaccination and de-sexing. Then there's the dogs that come in needing dental work. Juanita said that if they could get a local vet to give them a bit of leniency on these services they'd be able to give them a heap of work on a regular basis.
Juanita raised one of the most horrific aspects of the greyhound racing industry; "Only around 5-6% of greyhounds make it past the age of 5 years. The remaining 94% are just too many to adopt and become part of the industry "wastage". Over the last few years, the idea of adopting a greyhound has caught on. People are discovering the benefits of the breed. They have very little oil in their skin so they don't have that pungent dog smell, and they're super human friendly. They literally spend 23 hours a day laying around".
John said that a couple of 10-minute walks, or one 20-minute walk a day, was all they needed. "They are sprinters, not endurance athletes. If you want to do longer walks, you should build them up to it. They can run incredibly fast. They have a spinal curvature like a cheetah which enables them to get all four legs off the ground at the one time. They virtually leap across the ground".
As far as having the opportunity to run fast goes, Greyhounds are not allowed off lead in public areas. Slipping tracks are one place where greyhounds can legally be off lead. "Slipping tracks are available when the trainers aren't using them; they're a few hundred metres long and generally sand based. When we have taken a few dogs to our local slipping track, some of the dogs will take off like rockets, others just dawdle around. They usually just run a full pace for one to two hundred metres and are then ready for a rest!
While they're a leggy dog, they don't bother the scales all that much. Females weigh from 23kg to 28kg; males range from 30kg to 38kg, with extra large dogs going more than 40kg.
Greyt Greys are involved in a project to re-home some of the (mostly Australian bred) greyhounds. The Canidrome was a notorious greyhound racing complex that was part of the Macau gambling precinct, and the noble dogs were treated with as much care and attention as you'd devote to a poker machine: zilch. Greyhounds Australia stopped offering passports for dogs destined for Macau in 2014. When a 2015 ABC 7.30 Report exposed that the ban was being flouted, regulations were more closely policed, but some trainers still found ways to send them there anyway. The Canidrome tried to import dogs from Ireland, without much success. After a massive long term campaign to close the track, led by ANIMA (a rescue shelter in Macau), and supported by GREY2K USA, Pet Levieri and others, the track was closed in mid 2018. On the day of the closure, there were 532 racing greyhounds in a southern province of China without a job. As of the beginning of April 2019, nearly 500 have been rehomed to the USA, UK and Europe, with a few also being adopted to local families in Macau and Hong Kong. Unfortunately, due to old age and illness, 15 of the 532 have passed away since then. The remaining 21 greys are being fostered in Macau, until their vaccination waiting period has passed. They will be able to start coming to Australia in early May 2019 and will then spend 10 days in quarantine in Melbourne. Greyt Greys Rescue is taking 8 of the 21 dogs. These dogs will be loved and pampered for the rest of their lives.
John said they send each adopted dog out with a bag of LifeWise. We use the meat-based kibble as dogs can't process straight carbohydrates. Juanita added that they chose a small family owned Australian company that designed and manufactured its own feeds because it gave them confidence in the reliability of the product.
One of their biggest concerns Juanita said, is losing foster carers. "We foster out a dog and the carer becomes attached – and sometimes adopts their foster dog. A greyhound finds a loving home, but we lose a foster carer". This is jokingly called a "foster fail". Foster carers and volunteers are the lifeblood of the rescue. Without them, the rescue could not operate.
Greyt Greys have a closed Facebook group for foster carers, adopters and volunteers, and encourage them to share their experiences and happy moments. "We feel it widens the knowledge base from which all the members of the Greyt Greys family can learn", Juanita said.
If you are interested in finding more about fostering or adopting a greyhound, please get in touch at: adoptions@greytgreys.org
Find or follow Greyt Greys at: https://www.facebook.com/greytgreysrescue
Leave us a message
Thanks for your message
We will be in touch with you soon.