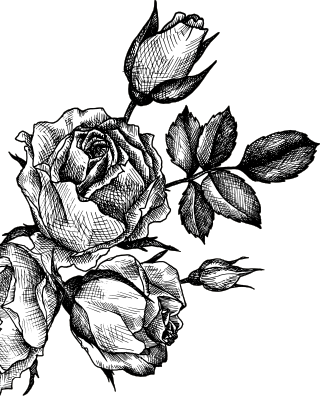 Boomtown Pets
Based in Drouin, West Gippsland's fastest growing rural town, probably the fastest growing regional town in Victoria, Boomtown Pets is a major LifeWise ambassador. Vanessa and Fineley put a toe in the water in a small pet store in 2011 for a year to see how it would go. They only had a few thousand dollars to bankroll their venture, but with their down-to-earth approach to pet care they gathered a following. It went so well in fact that they moved to more spacious premises across the road and two doors from the Post Office, and with a couple of bakeries nearby generating foot traffic in their part of the hub they really haven't looked back. With aquarium fish, a dog grooming salon and every imaginable pet accessory they provide a complete service to the local community.
Drouin itself is an interesting study. Serviced by a freeway and rail link to Melbourne, 90km to the west, it sits comfortably in the southern foothills of the Great Dividing Range, and is blessed with a temperate climate and rich soil. Due to the dense timber cover, settlement of the region was gradual, but once cleared by the timber cutters it developed a vibrant dairying industry. Once overshadowed by its larger neighbour Warragul, over the last decade or so it has been growing at more than twice their rival's rate and boasts a population nearing 14,000. In fact, the growth rate of better than 4% a year is up there with some of the state capital's fastest growing suburbs. While rationalisation of the dairy industry and the dwindling timber reserves have had an impact over the years, the district has developed a reputation for wine and cheese making which is reflected in the bustling commercial centre.
If you're interested, Wikipedia sources the name Drouin as either an indigenous word meaning north wind or the name of a Frenchman who invented a chlorination process for the extraction of ore. It doesn't get any more incongruous than that, eh? Sharon at the Baw Baw Shire Office's on-line chat keyboard was less circumspect; it's an indigenous word meaning North wind.
"We're not just about the sales; we're about the health of the animals as well. We do ourselves out of sales all the time."
Their collection of aquarium fish is comprehensive. Fin is an enthusiast and breeds quite a few of them; he has 40 tanks at home devoted to the production of African cichlids and catfish. "It's a hard industry", he said. "You have to breed your own to stay in the business these days".   They have customers coming to them from all over Gippsland and even coming up from Melbourne. The dog grooming also has a following; Vanessa said one woman used to make the round trip from Apollo Bay to have her dogs groomed.
The grooming side of the business has given Vanessa the opportunity to discuss firsthand with the owners the condition of the skin and coat of the animals. "We get to discuss everything about the dog; what medications they're on; the feed they're on. We've transitioned so many dogs off supermarket feeds and onto LifeWise. We get to see the results through the salon. Not only does the coat and the skin condition improve with the balanced diet, the dogs are calmer", said Vanessa.
"We have a chihuahua that was surrendered over just on five years ago now. Zac has a condition called HGE (Haemorrhagic gastroenteritis). He could only eat a prescription medicated diet through the vet. Since we've got the LifeWise in we've transitioned him onto the ocean fish; his anxiety's halved, he's put on weight, he's a different dog. He's still got his issues, but he's a lot easier to live with".
While they'd be too modest to claim it, you'd have to say that Boomtown Pets has contributed in their own way to the remarkable growth of Drouin. The dog grooming salon employs three full time and two rostered casuals and the store has a similar number on the payroll, which of course includes Vanessa and Fin.
They've got five dogs themselves and they trial every feed before they stock it. "All our dogs have been transitioned over to LifeWise. We've made the decision that we didn't want those other brands. If we weren't feeding them to our dogs, why would we feed them to someone else's dog? Fin and I have discussed it; if a brand keeps on getting recalled, or has a dog vomiting or gives it diarrhoea we'd be doing our customers a disservice if we sold it to them. If I don't believe in it, I don't want it on the shelf. We're not just about the sales; we're about the health of the animals as well. We do ourselves out of sales all the time.
"We've got a big American bulldog and he's had two double-knee reconstructions in the last six months and he's been on the LifeWise Lite Lamb and our vet said to us she couldn't believe he hasn't lost muscle tone and condition. Our vet's actually promoting it herself now.
"Our dogs haven't got nearly as many skin or gut issues. Sometimes, when I turn the bag over and read the listed ingredients I'm horrified. I teach my customers to turn the bag over and read the ingredients and take note of the protein and fat content. If we can teach the general public to do that, it makes our job easier as well".
Bill and Kristy have been down to Boomtown Pets for an in-store day. "Bill was flat out handling queries", said Vanessa. "He's so clued-up on nutrition; the customers got so much from the day. We can't talk highly enough about the benefits we all got from that one session".
Vet bills are another point of difference Vanessa uses as a selling tool. From her own experience she appreciates the change Zac experienced when he was transitioned over to LifeWise Ocean Fish. "We tell our customers; it might be dearer, but see what you save on vet bills. People feeding the supermarket brands catch onto this pretty quickly when they do the sums. When I tell them what it costs to feed a balanced diet on a per weekly basis they can't believe there's so much saving feeding a balanced diet in the recommended proportions.
"There was one customer who said it's too dear, it's too dear. I said your dog's at the vet every six weeks, and she said, now that you mention it, those vet visits are tapering off. She went back onto her old brand and the dog was back at the vets. She doesn't bat an eyelid now, when she comes in for her LifeWise".
The partnership with Boomtown Pets has been successful for both them and our product and we're proud to support Boomtown Pets as LifeWise ambassadors.
Leave us a message
Thanks for your message
We will be in touch with you soon.