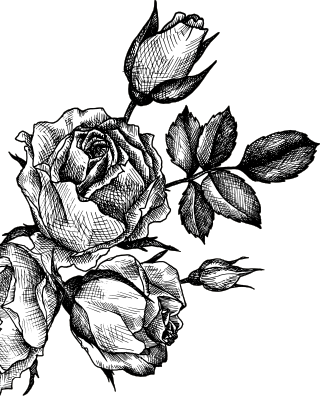 Trish Harris (Four Paws K9 Training)
Health
Nutrition
Training
Trish Harris is a woman of several parts and a veteran of dog training and obedience in Australia. Her insight into dog behaviour and the issues this exposes in a modern urban society are thought provoking to say the least.
Her story goes back 25 years to when she trained Buddy, a German Shepherd, to an advanced level. The school she was at – Australian Dog Training- asked her if she wanted to train up to be an instructor with them which entailed undertaking a 12-month course. This was back in 1999 just before the National Dog Trainers Federation dog trainers' course was formed, and so she joined that happy band of people who have been able to turn their passion into their livelihood.
Trish operates two enterprises: Four Paws K9 Training and Noble Canine Training, Behaviour & Consultancy. The former is for the regular dog owner and offers puppy kindergarten, obedience training and socialisation programs for dogs. She also offers in-home behavioural consultations and a speciality service – aptly named Growly Grovers – for dogs with reactivity issues by introducing better management and handling strategies for the owners, as well as rehabilitation processes for the dogs.
Noble Canine Training, Behaviour & Consultancy is the professional arm of her business delivering courses, workshops and seminars to professionals already within the dog training industry. This also offers training programs for council rangers, vet nurses and others working with dogs. Trish also provides behavioural assessments and expert witness evaluation where events have led to a court appearance because of a dog's actions.
"Owners are coming to the understanding that they have rights", Trish said. "Equally, councils have responsibilities too. Quite often after assessment it's found that the dog in question is generally no more dangerous than the next dog. It's often circumstances that may have led to the incident occurring, either the dog escaped the backyard so better fencing is the recommendation or the owners may be recommended training and rehabilitation for their dog.  Assessment of the dog's situation can lead to the introduction of steps that help deal with the offending dog's behavioural issues. Only twice has it reached the point where I've had to attend as an expert witness".
LifeWise caught up with her as she was packing up to leave her Kyneton farmlet of several years to move closer to her client base and reduce the amount of routine maintenance involved in her busy schedule.
Asked if there were any pattern to the behavioural problems with which she works, she was circumspect. "It's difficult to name any one in particular reason or pattern", she said.   "Certainly lack of training and exposure comes into it. Correct socialisation and exposure for a pup to the world around them from a young age is crucially important. Aggression is less likely if puppies are exposed to everyday things and trained.
"Training a dog should be as important as sending a child to school"
"Breeding is also a factor. Some breeds are being over-bred because of demand and we're seeing an influx of poorly bred dogs with shot nerves, anxiety and tendency for fear. You have to look at the dog as well – what was the dog bred to do in the first place? Some dogs come with all sorts of behaviour tendencies and if they become popular they are mass produced with more emphasis on the cuteness, colour and markings rather than the temperament of the dog. This has led to problems down the line. I would suggest that prospective owners do their homework on the various breeds before they take on the responsibility of pet ownership.
"Owners can set the foundations and create a dog that learns to learn if started from a young pup. A dog that has been trained and leads a fairly active lifestyle rarely has issues. There may be the odd minor issue, but certainly not serious ones. Training a dog should be as important as sending a child to school. I just wish more people would do it. It's a huge issue.
"I've been doing this professionally for 20 years now and I can tell you we're seeing an explosion of aggression cases. When we started Four Paws back in 2001, we might have seen one or two reactive dogs come through in a six-month period; now every second call is from someone with a reactive dog. What's going on? I don't know. Anxiety and fear can both be genetically predisposed tendencies which takes us back to the breeding in many instances. Of course some owners can inadvertently create anxiety and reactivity in their dogs too.
"Twenty years ago the likelihood of a reactive or aggressive dog being put to sleep was high. Today these dogs are generally rehomed in the hope of giving them a better life in a new home. Sometimes it works and the dog's behaviour is better managed, other times it doesn't.
"The other thing also is our perception of dogs and our laws. Thirty years ago dogs were allowed to roam the streets from when they were puppies. They got to meet everyone, experienced everyday things, which inevitably resulted in fully neutralised and well exposed dogs with no aggression.   If it did show aggression it was usually put to sleep. These days with our tight dog laws a dog has to be on a lead and under total control where it cannot be a dog, unfortunately.
"We should accept dogs for what they are. A dog is a beautiful creature and we should respect them for that instead of trying to turn them into little humans. I don't mind people dressing dogs up here and there… it's cute, but once you start seeing and treating them as humans it can create issues.
Asked what, as a canine professional, she saw as a solution to the compounding problem, Trish told of a program she tried to get off the ground 10 years ago. "I put together a proposal to 15 municipalities around Victoria called 'The Pre-Puppy Ownership Program' – what you have to understand before you get the puppy or a rescue dog including the laws, the monetary outlay, health issues, dog insurance, nutrition etc. Generally all things you should know about the responsibilities of dog ownership. I was hoping to get councils, vets and trainers involved in the program.   I received two responses both saying 'sounds like a good idea, what are the costs involved?' blah, blah, blah, yet no one followed through on it.
"It's a Council responsibility in part, they're the ones issuing the dog registrations. They could say, okay, anyone thinking of getting a dog should come and sit down for a few hours to learn all about what it's like to own a dog; what your responsibilities will be. If we had the councils holding education programs such as mine proposed say once a month, that would be a great start. Make it readily available; make it for free. It could even become part of the registration process. Really, it's in the Council's interests to encourage responsible dog ownership".
Asked the steps she would have in a dog owner's manual, Trish said "Obviously vaccination and microchipping and the basic health issues that are likely to pop up. A responsible breeder will be able to provide a certificate of vaccination and the follow-up protocols for booster shots and a certificate of microchipping. You'd be surprised at the number of people who tell me they've just got a puppy yet weren't given any record of vaccination or microchipping. They don't have any paperwork at all. At the very least, it's what you should get with the puppy.
"Then there's the training. A puppy training program provides proper exposure, socialisation and training. A well socialised dog is a dog that's happy in its environment and a joy to own.
"Nutrition is so important at the puppy stage. You have to make sure that you're feeding a diet that provides the right balance of nutrients for a growing animal. Getting it right at this stage is crucial for bone and brain development.
"And right through the dog's life for that matter. One of the first things we look for when it comes to dealing with troubled dogs is nutrition. It's not just about its behaviour; we take a holistic approach before we deal with the issues. Is the dog getting a balanced diet to calm its nervous system? Nutrition plays a part in a lot of issues with dogs throughout their lives. It's an important, and often underestimated, factor".
Exercise is the other item in Trish's puppy manual. "Exercising your dog is equally important: providing a biologically appropriate activity is imperative therefore activities in keeping with whatever the dog is bred to do without over stressing its biological capability. And don't forget mental stimulation as well as physical stimulation; the brain is as important as the body.
"Overdoing it can be a problem. Puppies are full of short burst energy but tire easily. A rule of thumb is a five-minute walk for every month of age, and let the pup see the outside world. An hours walk twice a week is not an appropriate biological activity for a puppy, or any dog for that matter. They need to be part of the family, they need to be out and about as much as we do, especially for working breeds. They need to run, walk, sniff, swim, whatever it is that they like to do.
"As far as obedience is concerned – the sit – the drop – the loose-lead walking – yes they're boring – but if you teach it properly and keep it fun and motivating, your dog will enjoy them and you'll enjoy your well behaved dog. A well-trained dog and a well socialised dog is a joy forever".
We hope that Trish's forthright insights based on her wide experience in the field of bringing delinquent dogs back into the fold and getting youngsters off on the right track has been of help to dog owners and prospective dog owners alike. We feel sure that many fur-friends will benefit from the wisdom imparted to their two-legged partners in life.
Trish's website is www.fourpawsk9training.com.au
She can be contacted on [email protected]
Leave us a message
Thanks for your message
We will be in touch with you soon.