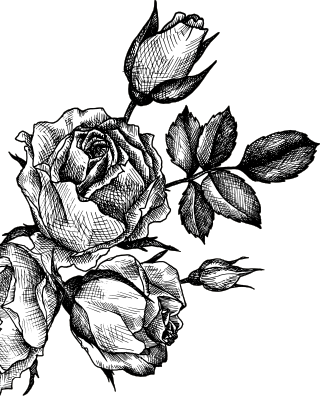 Labrador Rescue
It has been 12 years since Labrador Rescue was started by Katherine McDonald. In those 12 years the rescue has grown from very humble beginnings. Katherine who is now the CEO of this charity organisation shares her thoughts on Labrador Rescue Inc. and the beautiful breed that is the Labrador.
Katherine McDonald – CEO
If we had one dollar for every time we get asked "Labradors? Why do you need to rescue Labradors?" and "Where do they come from? We would never need to fundraise.
The answer is complex. Some Labs have had happy stories coming from loving homes that unfortunately, can no longer have them, some come from puppy farms. Others are the result of poor human ownership many left alone in a yard once their cute puppy phase is over, or regrettably, worse.
Regardless of their origin we are always amazed at the resilience of our foster dogs; how they learn new things, change old habits and learn to love and trust again. They are an example to us all.
Even with more than 150 active foster carers we are often full. We invite you to join us as a foster carer … the rewards are brilliant and who could resist those Labrador eyes!
Our dogs have travelled all over the world into new homes and new lives spreading joy and Labrador love.
In 2015 we achieved Charity status allowing all donations to be tax deductible. We have a Board of Directors who all have portfolios and work tirelessly behind the scenes along with our state coordinators and admin team, all volunteers, who keep everything running smoothly for the dogs and foster carers.
Labrador Rescue has developed great relationships with other rescues and many councils, pounds and shelters across Australia. These relationships ensure there is a safety net for the Labradors that come their way. We have a network of vets and trainers who work with us and provide invaluable support.
Labrador Rescue is the largest single breed rescue in Australia, our focus is the dogs and always will be.
We believe that through education rescues such as ours will become obsolete. Until then we will love, cherish and rescue our favourite breed.
Like all organisations, the success depends on all members from the CEO right through to each volunteer.. Here are a few personal experiences from a few foster carers at Labrador Rescue.
Justine Gard – Foster Carer
My journey to fostering has been a short one so far! Eight months ago I said goodbye to my best friend and soul dog, a black Labrador called Jet. Jet was my world and when the time came to send him over the rainbow bridge I needed time to heal.
Fast forward almost 3 months and I felt with my empty home that it was time to give a little back.
Living with a Labrador can be challenging, in a good way! I knew I wanted to foster and being a lab mum for 10 years, I knew Labrador rescue was the right fit. I'd heard such wonderful things about them so I submitted my application to foster.
I was accepted which made me feel nervous but so excited at giving a lab a second chance!
A couple of weeks later I received a message to foster a black lab called Wilson who through no fault of his own had found himself surrounded and sitting in kennels over Christmas!
I eagerly said yes I'll take him! Two weeks we spent together and it was an amazing journey to see this shy boy come out of his shell to be more confident and loving. The support through the coordinator was nothing short of amazing and one week ago he was adopted to the most loving couple who think he is the bees' knees and wondered how they ever lived without him!
That's what fostering is about. Giving these Labs a happy ending and living the best life they deserve.
Of course I was sad and felt like he could have been a foster fail, but, he is where he needs to be and in good time i may get another of my own.
But for now, I will continue to foster through Labrador Rescue who do such amazing things on limited resources whilst giving their all. Who wouldn't want to be part of an animal's journey to finding it's forever love and forever home. That's is why I will continue to cry as I say goodbye to one and give hope to another. x
Gail Tickell – Foster Carer
Having been raised with animals and learning to love and respect them from a very young age is definitely the basis of why I foster.

I developed a love of Labradors in my teens when I became a foster carer for seeing eye dogs. Every time I returned a puppy for training, it broke my heart but knowing someone was getting their life back with a guide dog at their side made it all worthwhile.
Finally, I stopped having to give them back and having children of my own, also had labs of my own.
Like many other people I didn't think anyone would ever surrender/give up/abandon a Labrador. Sadly though, through social media I found out just how wrong I was.
At the time I had 2 beautiful Labrador's of my own that were very loved, well trained and most importantly very social with all other animals. I could help re-home more beautiful labs.
It didn't take me long to discover Labrador Rescue which had just started signing up foster carers in Victoria. I applied as a foster carer and I was in. 😍
That was almost 6 years ago.
During my time with LR, I have seen some of the saddest cases of neglect including dogs just used for breeding, dogs that have been undernourished/overnourished, outside (only) dogs, dogs that have been denied proper veterinary care and much more.
I have also seen dogs having to be given up by people who love them dearly, but due to poor health and other extreme circumstances, they have no choice.
I gave up counting after about my 20th foster dog, but I have fostered beautiful, crazy, destructive, happy, sad, young, old and totally broken dogs. Some have been able to be re-homed very quickly, others have taken months. All the dogs that have come through our home have found forever loving families and I've even been guilty of adopting 4 of them myself.
There have been a couple of times through frustration or tiredness that I've thought of stopping fostering, but then I get an email or phone call from my past fosters new homes once again thanking me for making it possible for them to have their much-loved new family member. I also think about the joy my own dogs give me.
Labrescue has been an absolutely wonderful group to be a part of. Sometimes it's not easy, but with like-minded people and a rescue group that honestly puts the dogs first, I'm in for the long haul. Definitely one of the best things I've done in my life.
Dawn Kinna – Foster Carer
I have always been besotted with animals, and a couple of years ago I was contacted by a friend who needed to re-home his sister's 10yo Labrador cross.  Tia had had a couple of former homes, had a number of health and behavioural issues, and had basically been ignored and left outside for her entire life (the cruellest thing to do to a Labrador).  I contacted LR, filled out all the forms, and was accepted to become a foster carer.
Tia stayed with me for a number of months, needing lots of training, but she was very anxious around my other dog and cats.  Tia was eventually moved to another foster family (with no other animals), who fell in love with her on the spot, and it didn't take long for them to decide to keep her (foster fail?).
The best thing is that Tia lives a few streets away, and I see her regularly.  She has the BEST inside home, gets lots of walks, is rarely at home alone, and is the happiest of dogs.
Fostering Tia has taught me that even dogs with serious issues can find the perfect home, it is just a matter of the right person opening their heart.
I now have a permanent LR dog who again has some behavioural issues, but he has a beautiful nature, makes me laugh, and brings much joy to me and all who meet him.
Being associated with LR has introduced me to some fabulous foster carers, and changed my life for the better.  It is an honour being involved (in my little way) with LR.
If you would like to become involved with Labrador Rescue Australia or to find out more information head to www.labrescue.com.au
Leave us a message
Thanks for your message
We will be in touch with you soon.