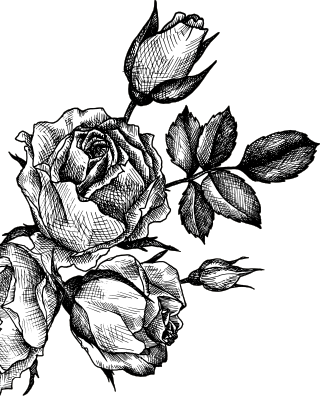 Bush's Produce Store
Bush's Produce Store, like the Bendigo Fountain, the historic Town Hall, the Art Gallery and the Shamrock Hotel, is an institution in the majestic central Victorian goldfields town of Bendigo. Built in 1857, it's the oldest trading store still operating under the same name and out of the original premises in Bendigo. It wouldn't be surprising to find it the oldest in Victoria. It's worth a visit just to get the feel of the way we were – and for that sweet aroma that you get when you walk into a shed where good quality hay and grain are stored. Bush's is a member of the LifeWise Family, in fact they were amongst the very first to join up when Bill and Laurel launched their new label.
Naturally, like all long-lived institutions, Bush's has had several incarnations. In the 19th Century it was a livery stable and farmers' emporium, carrying everything from haberdashery to kitchenware and farm supplies. With the changing times this was whittled down to farm & garden supplies and produce. Now, at the beginning of the 21st Century, its main focus is on those two great loves of humanity: pets and gardens. The owners spread the weekend work load and look after the administration, but the day-to-day running – the planning – the ordering – is left to Simone and Peter. Frank, after 22 years as manager, took a well-earned retirement. That was 12 months ago and, while sorely missed, he left the place so well organised and seeped in his vast experience that, as Simone put it, the place pretty much runs itself, which somewhat modestly, undersells the cheerful morale of the staff.
You see, you can't miss the happy feeling about Bush's, and it's not just the crew loading the car boots with produce and garden supplies, it's the delightful experience of stepping away from the regimented orderliness of the supermarket aisle. From the tubs of local honey to the bio-dynamic hay, grain and chaff from Rothacker's at Bridgewater; from their hardy-lawn seed and playground seed mixes to their rabbit and poultry mixes Bush's radiates a deep sense of knowledge and caring.
Exploring the rambling nature of the floor plan is a leisurely walk through time. Of course, if you're in a hurry, the staff are only too willing to get whatever it is you're after and carry it out to the car or the ute for you.
Simone herself has been there for 11 years and has a wealth of experience from which to draw. Her love of animals became ingrained growing up on a farm about an hour north of Bendigo and has been her passion throughout her life. "It takes a long time to learn everything. I continue to learn every day, but it's what I do, and I do it because I enjoy helping people who have problems with their animals. If I don't know the answer I'll follow it up and find as much information as I can. In fact it's one of the reasons we stock LifeWise products; the nutritional knowledge and service we get from Bill and the team there.
"We were having some problems with some of the lines we were carrying. They seemed to have changed their formula. The animals were having a bad reaction to it which was very distressing for the dogs and the owners, and it was distressing for me too, because I'm so passionate about animals. It wasn't just vomiting and diarrhoea, some of these dogs were becoming dehydrated and finished up at the vets' on drips. It was not a good look. I found that hard and took it personally. We'd been with one particular brand quite a while and we just hadn't been told the truth. That hurt and it was then that we decided we had to find a replacement.
"I've done a lot of my own research over the years – into ingredients and how they work – and was impressed by the ingredients in the LifeWise feed formula from information left with us by Sales Manager Kristy Vella. After Kristy called back it just got better and better. The feedback from the pet owners' has been really good and the support from LifeWise has been appreciated by us. We've had a couple of in-store days now, with Nutritionist Bill Wiadrowski and Kristy answering customers queries on nutrition and its influence on overall health and wellbeing. There's no one else I've found that provides that sort of service".
Dog food is a major item in any store of this nature, both as a traffic influencer and as a flagship item. Simone was conscious of this when she said, "A lot of our old customers have come across to LifeWise, and we've also collected a lot of new customers as well as a lot of people from the supermarkets.
"I'm big on doing the maths on things. When I explain to new customers that it's only going to cost them $7-10 a week to feed their dog they look at you as though you're making it up. But when you work out the weight of their dog and how much they need to feed over six months, then compare the cost of a big bag with what it's been costing them over the same time they say wow! It actually saves them money in the long run. Then when you point out the loyalty program – getting the sixth bag free, which is a 20% discount – most people are prepared to give it a go and they become return customers.
Leonie is one of the owners of Bush's. "We absolutely love LifeWise. Better still, our customers' dogs and cats love it. It's just so easy to sell. It's amazing really. We'll have someone in the shop buying their dog food and someone looking into it. Customer A will tell customer B that their dog is doing wonderfully on it. How their gut is so much healthier; how their coats are so much healthier, etc. Getting that from another customer, that's the best sales tool ever.
"But it's more than that.   I know I can tell customers, if they've got a problem with their animals, they can ring Bill, and I'll be confident he'll get back to them. It's a great product and they're a fantastic company to deal with. What's not to love?".
"Samples are the key. It just makes it so much easier. We sent a sample back to Shepparton with a chap who regularly brings his wife over to Bendigo for treatment at the hospital and he came back and bought it. I reckon we get back one in three as customers, sometimes it runs higher than that. Look, I'm a try before you buy sort of person, but I'm not surprised at the result. When you think about it, it's such a good product, of course they're going to buy it. They're going to take it home and their dog's going to love it.
Bush's have booked Bill and Kristy for their Spring in-store day in September. "We've got a faithful Facebook following and we'll promote that. There's nothing I like more than to see three or four people lined up to talk to Bill about nutrition".
Over the years they've supported local rescue groups. They had a cat enclosure within the store, which they used as a meet-and-greet facility. "I'd hate to think of the adoptions that have gone on here over the years", Simone said. "That's how we got our store cats. We had Tiger for 20 years and she was the best-known cat in Bendigo. She went missing for six weeks once. We thought we'd lost her, but she wandered in one day, a living skeleton. She was a petit cat, only 3kg, and when she turned up she could barely drag herself in through the door and her weight was down to 1.4kg. I reckon she'd got herself stuck somewhere; her skin was rubbed raw in parts and the fur on her tail was missing. The vet put her on a drip and even after we got her home it took three months to bring her back to normal. We'd tried to find her through the local radio and papers, and it was all over Facebook. When she came home she was sent get-well cards and people would drop in to say hello to her. The day she died was such a very sad day. Even the menfolk, the big tough menfolk, were tearful when we lost her.
Uptake is a big issue with pet owners. Simone said she hands out samples and asks the owner to try the range first before buying. "Cat's are a little bit slower on the uptake; I've got my two at home on the fish-based LifeWise and while they were a bit sniffy at first, they're thriving on it now. With the dogs, they take to it immediately. And the difference is noticeable. All the dogs that come in here – you can see it in their coats and general condition. The change comes about very quickly".
From the above, it's easy to see why the people of Bendigo and District go to Bush's Produce for their pet supplies. There was even one woman who came from over Rushworth way with an allergy query on the Autumn in-store day.
Simone can be contacted at Bush's Produce by phone on (03) 5443 5960 or email at [email protected]
Leave us a message
Thanks for your message
We will be in touch with you soon.