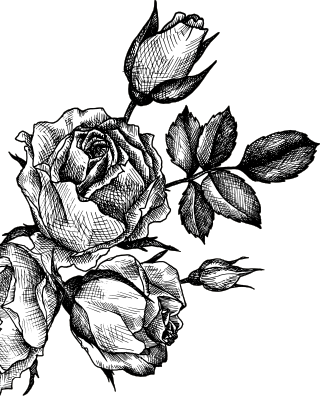 Mega Pet Warehouse
RINGWOOD / EPPING / HOPPERS CROSSING / CHELTENHAM
There are two things that stand out when you walk into any one of Mega Pet Warehouse's four stores. One is the friendly atmosphere. The other is that they are mega. Started in 2004 by the Raso brothers – Frank, Sam and Santo – and Santo's wife Caroline, the stores have become synonymous with quality, product range and service. The Raso family ran three successful restaurants before they identified a retail opportunity in a small pet outlet in a Bayswater industrial park. Having a natural affinity with animals themselves, they could see that people were making them a more focal point in their lives than the traditional "family mutt"; and that they needed somewhere to go where this deeper closeness would be appreciated. This small step, taken a decade and a half ago, has resulted in the Mega Pet Warehouse group establishing four of their pet superstores across Melbourne at Ringwood, Epping, Hoppers Crossing and Cheltenham, which you'd have to say, gives them a strategic cover at all points of the compass.
LifeWise caught up with Caroline at their Ringwood store. "Having run restaurants in our 20s gave us a good grounding in business management, hard work, long hours and dealing with people. Frank and I oversee the administration, the buying and promotions, and every store has a manager: Pam at Ringwood, Jess at Cheltenham, Vanessa at Hoppers Crossing and Jason at Epping. Having really good managers in place makes it so much easier for us to float between stores and oversee how things are going".
Their range of products, as you would expect from a mega-store, includes food and accessories for all small animals from reptiles, rodents, birds and fish,
but their main stocked items cater for dog and cat owners.
Caroline is a strong believer in a scientific approach to feeding animals. "I truly believe that science is the key to nutritional value in a dog food. Forget all the ingredients, it doesn't matter if it's got X amount of this or that if it doesn't work for the dog; if it's not got those ingredients in the right balance.
"When we did the nutritional seminar* with Bill out at LifeWise's Broadmeadows warehouse, it took me back to the nutrition science of years ago when we first started. We have to keep that in mind and not forget it, otherwise we're going to start having problems with our dogs. So, science-based foods having good nutritionists behind the scene is very important. I guess, maybe, with a few of the issues arising from certain foods, some manufacturers could have looked into it a bit more closely.
"We love LifeWise because there's a scientific approach to it; and their concept of creating multiple diets with the same underlying nutrient ratios. This means you can mix the foods or rotate through the flavours to give the dog some variety. It's okay to feed some grain-free, assess how your dog reacts to it and feed a single protein or food containing grain to compare. If you think it's doing better on one than the other, go with that one as your main food.
"I truly believe that science is the key to nutritional value in a dog food. Forget all the ingredients, it doesn't matter if it's got X amount of this or that if it doesn't work for the dog; if it's not got those ingredients in the right balance"
"I also like Bill's philosophy: feed the dog what it needs, not what you think it wants. He's knowledgeable and has had a lifetime of experience in nutrition. He's reputable as well. I like having that personal contact with the person who created the food. It gives me confidence in it; knowing he stands beside his product".
Caroline holds strong views on what we eat and its relationship with our health and the health of our animals. "Nutrition is the medicine of the future", she said. "It's the same for us as for our dogs. If you get the balance of the nutrition right they'll stay healthy. It's common sense, but it's not so common out there. It makes perfect sense to give them all the vitamins and minerals and proteins they need. You hear 'my dog's going in for a cortisone injection'. Hold on. Let's go back and make the gut healthy and see if that won't work. It works on humans and it works on dogs as well."
As a veteran of the retail sector, LifeWise asked Caroline about the changes she's seen over the years. "Obviously, the introduction of the grain-free foods. They wiped the floor with the science-based foods for no reason at all other than they were new, and marketed. Their marketing has been really good.
"Then there's the internet. The internet in our industry, like probably in a lot of industries, has impacted a lot of independent stores. I think the times are changing though. We're finding customers that may have gone to the internet are now coming back to us, so that's really good.
"The arrival of the big chains – you'd think to our detriment – has been another big change. In actual fact it's made us more successful because consumers have become more aware of how much is available for their pet beyond the supermarkets. Consumers have become more knowledgeable about feeding their pet well and have a greater understanding of what they are spending per feed. There are a lot of independent pet stores that sell a range of premium pet foods and other things, so in a way, we've probably benefitted from their advertising. But there's still a long way to go; the supermarkets have still got a strong hold on pet food".
There are sure signs of the swing back to where the knowledge and service lies.  "We used to buy cheap tinned dog food by the pallet. Now we only get a couple of slabs of one particular low-cost line in for one customer. We've been able to transition customers across to better food.   People are learning. After recent health scares they're saying, maybe that particular food's not right for my pet. But premium pet food needs attention. It's no good just putting it on display thinking people will know what good value it is, which, with our trained staff, is good for us. They come in and when they have things explained to them they can see where the real value is; that it's not all just about price".
"Nutrition is the medicine of the future"
Mega Pet Warehouse sent their four managers along to LifeWise's recent Practical Canine Nutrition seminar. "They loved it; and they were keen to go. That's the difference in the pet industry; the staff love their job", Caroline said. "They want to know about nutrition so they can pass on the benefits to their own animals as well. The feedback has been extremely positive. We went there expecting it to be all about LifeWise, but it was all about Nutrition. It was full-on and there was a lot to take in, but the managers loved it. Probably the main thing we all got from Bill's talk was not to take the marketing talk for granted. Read what's written on the bag and be prepared to question what it means. Bill passed on a few handy tips on how to analyse that information so the real nutritional value could be seen".
As a point of difference, and as a preferred replacement for canned foods, they sell fresh meat and manufacture their own fresh meat combinations. "The fresh meat side is huge for us. We believe it has a place within the nutrition side with all the dry foods. I'd say all our staff, including myself, feed their dogs and cats meat as well as premium food. We don't force that. They try it, and their pets enjoy it. How does it work within the nutrition ratio?   It just does. Feeding fresh meat is great. There's nothing unhealthy about it. We don't add anything nasty to it.
"We sell fresh meats by the kilo from our deli fridge, which include beef, roo, veal, chicken and turkey. We also manufacture a preservative free range of frozen nutritious meals for dogs and cats full of locally sourced natural ingredients ready to defrost and serve. We market the latter under the brand name Monty's Meats. We make six different protein varieties for dogs; kangaroo; turkey; crocodile; salmon, beef and a RAW 801010 meal which is extremely popular. The 801010 stands for 80% meat, 10% bone, 5% secreted offal; 5% non-secreted offal. We also make three varieties for cats; lamb, whitefish and chicken; and Beef RAW 801010.
"We don't claim them to be a complete diet. They are a wet diet that you can add to a premium dry food. And the animals do love it. When you do the sums it's great value compared to some of the canned food that's around. The only moisture in it is the blood and it has the full protein of the fresh meat. It extends the dry food out a bit, as well.
"How does it work nutritionally? Just look at your dog. If you're dog looks healthy it's working well. If it's not working, tweak it one way or the other – more dry, less wet. Have a good look at its coat, look at everything and see how the ratio's going. The premium feeds all have their own set formulas, so we say, feed what you think's working for your pet".
Mega Pet Warehouse has become the go-to store for animal lovers right across Melbourne and here at LifeWise we're proud to have them as an ambassador of our product range.
Caroline Raso can be contacted by email on [email protected] or through their website at www.megapet.com.au.
* the Practical Canine Nutrition seminar that LifeWise regularly holds at their Broadmeadows headquarters. Further information regarding the content of this course and the next available dates can be found at: http://lifewisepetnutrition.eventbrite.com
Leave us a message
Thanks for your message
We will be in touch with you soon.