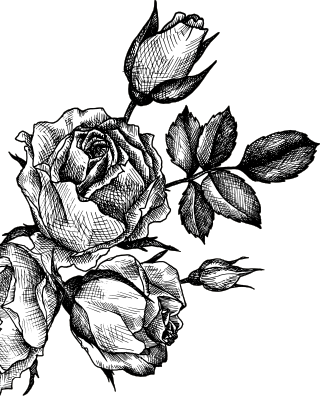 Rodney Gooch
Carers/Rescue Groups
Health
Stockist Stories
Training
GOOCHY'S BEHAVIOURAL TRAINING & FOUR PAWS SPORTS
If ever anyone has wide ranging experience in dogs and their wide-ranging temperament, it would have to be Rodney Gooch. Competitively, Goochy's done it all: canine dock jumping, wall scrambling, high bar jumping, Frisbee & UpDog Challenge and of course, flyball. Amongst all that, he also finds time to run dog training programs including obedience, tricks, flyball & disc.
Goochy developed his passion for canine sports back in the early 1990s when he took a Jack Russell cross called Jessie to an obedience school in Keilor. He and Jessie embraced the experience wholeheartedly.
In 1997 as part of the committee, Keilor Obedience Dog Training Centre mustered up some sponsorship from the pet industry and ran Victoria's first flyball event. It was a great success and he expanded his training and competition activities on the strength of it. One day he received a phone call from someone he'd never heard of.
"A bloke called Luke Hura called looking for some Jack Russells for a TV commercial. He said a chap called Bob from the club had put him onto me. I thought, oh yeah, I know where this is going (Crank Call). But he was fair dinkum. Luke came over to my place and we talked for hours. It turns out that he's a legend and has trained animals for just about every TV series, TV Commercial and movie that has had animals in the cast. Koko in Red Dog, the Malamute in Odd Ball, and Toto in the stage version of The Wizard of Oz were all trained by Luke's team.
"At the time, they were changing from the traditional methods – which were correction, hold, restraint training – to "clicker training", which is more scientific based. The speed in which the dog learnt under this method was dramatic. In the old method you'd correct the dog's position with a light tug of the choker. With Clicker Training the dog's "marked" & rewarded for being in place and given nothing when it's out of position. It's the fastest way to train any animal. Luke's trained mice using this method. You get them to associate an inert sound – like a clicker – to a reward. Remember Pavlov's dog experiment? It's the fastest way to train. Back in 1996 I was developing those skills through the club, then when I met Luke Hura, he reinforced that it was all about positive training".
Rod's folks had stored their colour slides away, they were images of their family life, his parents showed him slides of his Grandfather training dogs to climb ladders and do all sorts of things beyond their perceived normal agility capability. He was gobsmacked, "It was in my genes".
From then on he has been doing a lot of promotional work for various pet industry companies. He's worked for KONG, and speaks highly of the product and the company. "It's as much an educational advisory role as anything else", he said. "It's about educating owners. 'Oh, my dog's doing this'. 'My dog's doing that'. Inappropriate behaviour? Have you tried this? Have you tried a chew toy? It's rewarding for me, the dogs and the owners. I love it".
The two Koolie's & Kelpie he has at home are rescue dogs. "The three of them compete in all dog sports including flyball and Frisbee work, but they're also great demonstrators for the KONG & Aussie Dog Products. I can take the dogs to a store or an event and show dog owners how to use the enrichment or interactive toys correctly. How to engage with your dog and keep them focused on their owner. What's appropriate in the way of chewing behaviour. Chewing up your socks and jocks is not appropriate behaviour. The dogs need to chew and to get something out of it, a rubber KONG or Aussie Dog Buddy Ball is much more appropriate. Keep reinforcing that. If the dog never sees your shoes in that time, it's highly likely it's not going to chew on them. Starting the dog off right in the first place makes training a whole lot easier than having to reverse bad habits that have been allowed to creep into the dog's behaviour patterns".
Quest was their first Koolie. She came from Australian Koolie Rescue, based up in Echuca. "Kerry, who runs the service, is a friend of mine. When our Shepherd died I rang her. She said, you know what, I'm sitting here looking at a koolie that would be perfect for you. She's 13kg and can clear fences with ease – Quest, not Kerry. We learnt that pretty quickly. When we brought her home, Kim went down the street with the car. I looked around and there she was – Quest, not Kim – heading off at a great clip. If it wasn't for someone having left bird food out, and her stopping to investigate, I would never have caught her. She's as fast as a greyhound".
Crash was seized by the RSPCA and then taken into care by Australian Koolie Rescue three years ago. They took her on as a foster carer and after a week they adopted her. As Goochy put it, "She's a bit of a scaredy cat, but her and Quest got on like a house on fire; they love each other. And fast. She only weighs 11kg and she's got real speed.
Doza's the male of the trio. He was the guest who came to dinner and stayed on. He belonged to a friend who had a serious accident. The Gooches baby sat him while the friend recovered, however, when the time came, the friend wasn't up to having him back. Goochy trained him up for flyball and he's now a valuable member of the team.
There's no doubting Goochy's a Koolie believer. "They're great sports dogs. One of my friends takes her dogs up to the Yarra Valley, to the orchards up there, and they're finding truffles. One of the things we promote is that if you foster a rescue dog, there's a good life for these dogs afterwards. As long as you put in the hard yards, train them and put in place appropriate management and behaviours they can have their forever home.
They love the outdoors and they love to zoom. Molly was one such rescue dog, however, by the time she'd come to the Gooch's place she'd been to four other foster homes. She sounded like a real wild child. Goochy explained; "The problem was they'd been fostering her to homes on 20-acre blocks. And she had no recall.   Once off the chain, let loose so to speak, there was no way of getting her back. We finally found her a home where they understood her issues and where it would be successful for her. She is now at her forever home and has a life at a licensed post office. Molly was crate-trained so it was no trouble to manage her at home and at work, and to take her for a re-call training run whenever the new fosterer found a spare moment. It worked a treat; she's now completely controllable".
The Australian Koolie is an interesting breed. Originating in the Barossa Valley, the story goes that it got its name from the German settlers' pronunciation of collie and was developed as a stock working dog in that region. Bred from the mix of working dogs the British settlers brought with them, the Koolie carries distinctive but variable markings and is a recognised breed. However, it has been selected over the years for its working intelligence, stamina and agility rather than its conformation to a type. Over the decades different body types have been selected for the local working conditions, be it either working in the yards or mustering in open or in heavy timbered country; or whether the work involved sheep or cattle. The one thing you can bet they'll all have in common however is a love of being part of a working team and a calm temperament.
The colour combinations are best left to the experts. The following comes from Wikipedia.
Koolie colours can be solid (all one colour black or red/chocolate (this includes Koolie who are cryptic merle: carry the merle gene but do not display it obviously) "bi" (black & white or red & white) "tri" (solid red or black, with white markings, normally with brown points), or "tri merle" (same description but merle) "merle" (grey, black, red/chocolate or white undercoat with large splashes of darker colourings of red/chocolate for red merles or black/grey for blue merles). Black Koolies will commonly have a black nose with black eyes, or tones of black including blue. Red or chocolate Koolies will commonly have a red or chocolate nose with brown eyes, or tones of brown, including yellow, and there can be combinations of both black or brown with the added blue eye/s. There are also dilute colours of slate or gun metal grey for black Koolies and fawn for Red Koolies. Also there is a yellow or cream colour created by the E,loci which is a masking gene and covers a red/chocolate Koolie to make it appear yellow/cream, this gene will also cover any merle, so it is advised that great care be taken and DNA testing done to discover if the E,loci is present before breeding. The same advice is given with relations to the dilute gene.
See why we left it to the experts? If you absorbed all that in the first reading you're a genius. If it took you half a dozen goes, you're now an expert. If you gave up half way through and decided you'd leave it to the experts you're normal. Like the rest of us. But it does make interesting reading, and maybe there's a message there for all of us; it doesn't matter what you look like, as long as you do your job.
Goochy competes with a Flyball team of six dogs: Only four can compete at one time but you have two reserves. He described it as drag racing for dogs. Two parallel lanes totalling 51 feet in length from the start /finish line to the flyball box. The measurements are 6 feet from the start/finish line to the first jump, then then next two jumps are 10 feet apart and the last jump is 15 feet to the flyball box. The Christmas tree lights in the middle are used to start the first dog and highlight any early passes where the dogs cross too early. At the end of the race lane there's a flyball box and a box loader who must load the correct balls into one of two holes for the dog.
The aim is simple; each dog jumps the four hurdles on the way to collect the ball from the flyball box, trigger the box, catch the ball and with ball in mouth, returns past start/finish line, the next dog in that team is released to run the course and return with another ball, and so on until the four dogs have completed the course without any dropped balls, missed jumps or early passes  They travel at lightning speed and it's an exciting sport for both competitors and spectators.
Basically it's a pursuit relay race. It's one team against another and the fastest team over the course wins that heat. Competitions can vary in scale from "picnic" events at pets-in-the-park days to full blown competitions that draw thousands of spectators. It's huge in the UK and North America for instance.
"Different clubs have their different flyball teams", Goochy said. "I'm not in a club any more but I'm registered as a private team under my business: Goochy's Pet Supplies. That part of my business is to compete, train or prepare dogs for dog sports. At the same time I promote the products of the companies that support our racing team. The only qualifier is that every company, and that includes the LifeWise range of nutritional products, is either super premium or ultra-premium. None of the range we use or promote are supermarket or cheap lines".
Goochy was dismissive of cheap versions of products, including dog food, that have been around for a long time or continue to be supplied in the market place. "A perfect example I'll give you of a quality product built to last is the KONG line. KONG gave a couple of Red Classic toys to Taronga Zoo for the two Bengal tiger cubs that they bred, and later sent up to Australia Zoo when they reached six months. They're a big cat at that age. They took their Classic KONG's with them; I've still got pictures on my laptop of the puncture marks they made in them. When they got up there, the MasterPet rep went in and gave them a couple of their Gorilla toys made of inferior materials; within half an hour they'd thrown them in the bin.
"Last year I bumped into Kristy from LifeWise at Gotta Luv Pets. They'd only just started out and we got talking.  She gave me some LifeWise to try.  I liked the mix of ingredients and the fact that it was grain-free, but the clincher was that the company, were in total control of the entire manufacturing process themselves. I said to Kristy, you guys know what's in the feed from start to finish.  That's real quality control".
Next year the Gooches are hosting the first UpDog Challenge Championships in Australia: in Canberra.   "It's a privately run organisation and Kim and I have been the UpDog custodians here in Australia since we launched in 2017. Quoting from the UpDog website is probably the quickest way to explain the philosophy behind the organisation.
UpDog is dedicated to expanding the awareness and participation of people and dogs in athletic endeavours.  We want more people and more dogs having fun, playing together.
So we designed some fun games built around the opportunity for every dog and human to work towards their own personal bests. You will have fun (Play), you will earn achievements (Achieve), and you and your dog will learn and grow. (Expand)
Goochy said they have 10 different games including Canine Freestyle, which the best way to described it was disc & tricks performed to music. He was very upbeat about the event. "We're bringing out one of the American founders next year and we'll be running the UpDog Australian Classic on the 13-15th of March at the Exhibition Park in Canberra (EPIC) where they hold the Royal Canberra Show. We will be playing all 10 games at the Australian Classic.
As with so many dog lovers, Rod and Kim have been able to follow their passion and make it, not only part of their livelihood, but also a source of great personal fulfilment.
Want to get involved in any of the above sports with your pooch? Why not check out the links within the article or the Facebook pages / forum groups below:
Leave us a message
Thanks for your message
We will be in touch with you soon.