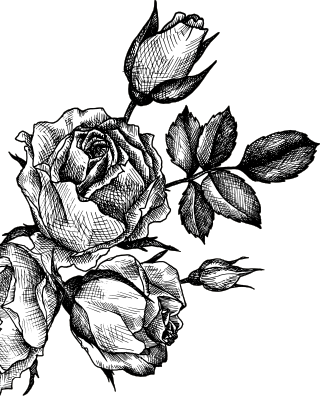 Rhuarc's Pet Supplies
Rhuarc's Pet Supplies was launched back in 2009 on the 1st of April at Newport. While there's no April fools around the place it's certainly a fun place to enter.   Behind all the jokes and banter there's a serious side. Starting with the founder, Mairi and flowing through the staff of Amelia, Rachel, Linda and Monique. They have a river of knowledge of just about every pet you could imagine. And that means every. They even cater for herpetologists, (We had to look it up too). It's people who keep reptiles and amphibians, and that includes snakes!
There's also a strong community bond at Rhuarc's. Mairi and Hector contribute to quite a few local groups, including the Williamstown Seagulls in the VFL. Hector minds the store on Tuesdays while Mairi does the rounds of the school pet communities they support – the frog and turtle displays the kindies have as an introduction to the natural world.   Mairi said, "If anyone has a community fund raising event we usually donate a gift card or an item from stock. We're proud of what we do and we've got really good customers. Those who aren't very nice are free to go somewhere else. What do they say: you go to the rest then you come to the best". It wouldn't be far off the mark to say Rhuarc's is a local institution.
They pride themselves on several things: the quality and range of their stock, their wide knowledge and personal experience; and their service.
Newport is a stone's throw from the CBD; just across the West Gate Bridge. It rests comfortably at the mouth of the Yarra River on Greenwich Bay, which opens up to Port Phillip Bay. Its history could be said to reflect the changes that have occurred in Australia over the ages. For as far as time goes back it was the home of the Yalukit-willam people as part of the Boon-wurrung country; today it boasts a mix of inhabitants who have settled there from across the globe. It played a major role in the British settlement of the 19th Century. First it was a major source of the bluestone quarried to build such grim reminders of our convict past as the Old Melbourne Gaol and Pentridge Prison – from where Ned Kelly was launched into eternity and the national psyche. This quarry is now the picturesque Newport Lakes park. Another key role was as the site of the workshop that serviced the rollout of the state's rail network. This is now the site of the Newport Railway Museum. Yet another was as the site of the city's first power station. Converted to gas in 1981, the old coal-driven facility now houses The Museum of Applied Arts & Sciences: the Powerhouse Museum for short.
The business is named after Mairi's dog Rhuarc, who was named after a warrior hero from The Wheel of Time series by Robert Jordan. "The breeder had named him Ted. He was an Australian Bull Arab and I couldn't go down to the park and call him Ted, now could I?"
"We try to help dogs as much as we can, with their behaviour, their diets., walking them, not having them too fat. I'm the food Nazi. People say, 'but he keeps eating', well, that's because he's not getting enough from the diet they're feeding them. They're actually shortening the dog's life. We spend a lot of time educating customers".
Monique came to Rhuarc's for work experience when she was 15 and loved it so much she's now made the pet industry and learning how to care for animals a serious part of her life. Mairi sent her along to LifeWise's inaugural Practical Canine Nutrition seminar at their Broadmeadows headquarters. "She's the youngest on the team; she's got the most brain capacity. She can relay it back to us", Mairi said with a wry smile. "She came back really happy; she said she learnt lots and now understood how to interpret and evaluate what's written on the bags as far as nutrition goes".
If there's an X Factor at Rhuarc's it would have to be the staff happiness rating. Monique's the newest serving member, and she's been there for five years. Amelia pointed out that they have a very low staff turnover. She's the veteran at eight years and the others number down from there. "We've all got different skill sets to cover all the feeds and equipment we stock. You'd be surprised at what people become attached to. People feeding wild birds come seeking advice and we have to explain how rosellas and lorikeets need different feeding regimes".
Community outreach is second nature at Rhuarc's. They're a contact point for injured wildlife reporting and run a notice board in their window for lost pets and rescue animals seeking a new home.
They pride themselves on several things: the quality and range of their stock, their wide knowledge and personal experience; and their service. Everybody that works here has a specialty, Mairi said. "Rachel has experience in wildlife rescue. Linda's field is birds and reptiles. Amelia covers the rodents – rats, mice and guinea pigs – as well as cats and dogs and the rescue side of things".
They must be doing a lot of things right. They recently celebrated their 10th anniversary in business. "Ten years in any business is pretty good going, but ten years in the pet supply business amongst all the chains and supermarkets, is extra good these days. We do well because we've got a lot of knowledge and we're passionate about it. We seem to spend a lot of time going over and over the same thing, but it doesn't worry me. That's the nature of the business: helping people with their pet problems".
The friendly, laid-back – you could even say zany – nature of Rhuarc's is infectious. Their range of their experience covers just about everything in pet care. We're proud to have them as LifeWise Ambassadors.
Mairi can be contacted by email on [email protected]
Leave us a message
Thanks for your message
We will be in touch with you soon.